Circu-cation
Project collaborator: Jason Young Kim
Critics: Mimi Hoang and Eric Bunge
Site: Jackson Heights, New York, NY
Summer 2021 / Columbia GSAPP
The Shear Concept

Inspired by the productive exchange between rich cultures that expand beyond the boundaries of Jackson Heights we are proposing spaces that celebrate and enrich these interactions. Acknowledging the primary work sectors such as service and construction and various languages spoken in the site project proposes interconnected vocational hubs for skills sharing, training and knowledge exchange. This public academy not only hosts platforms for learning but also creates opportunities for socializing, sharing and empowering one another.

We are rethinking the highly specialized, inaccessible education and instead proposing education as a support

system for social, economic and cultural growth and peer-support of members of Jackson Heights. Flexible yet organized workshop, classes and lectures offered day and night give each individual the opportunity to plan and craft their own curriculum.

Site Plan
Top Level, Platform Level and Ground Level Plans
Isometric Drawing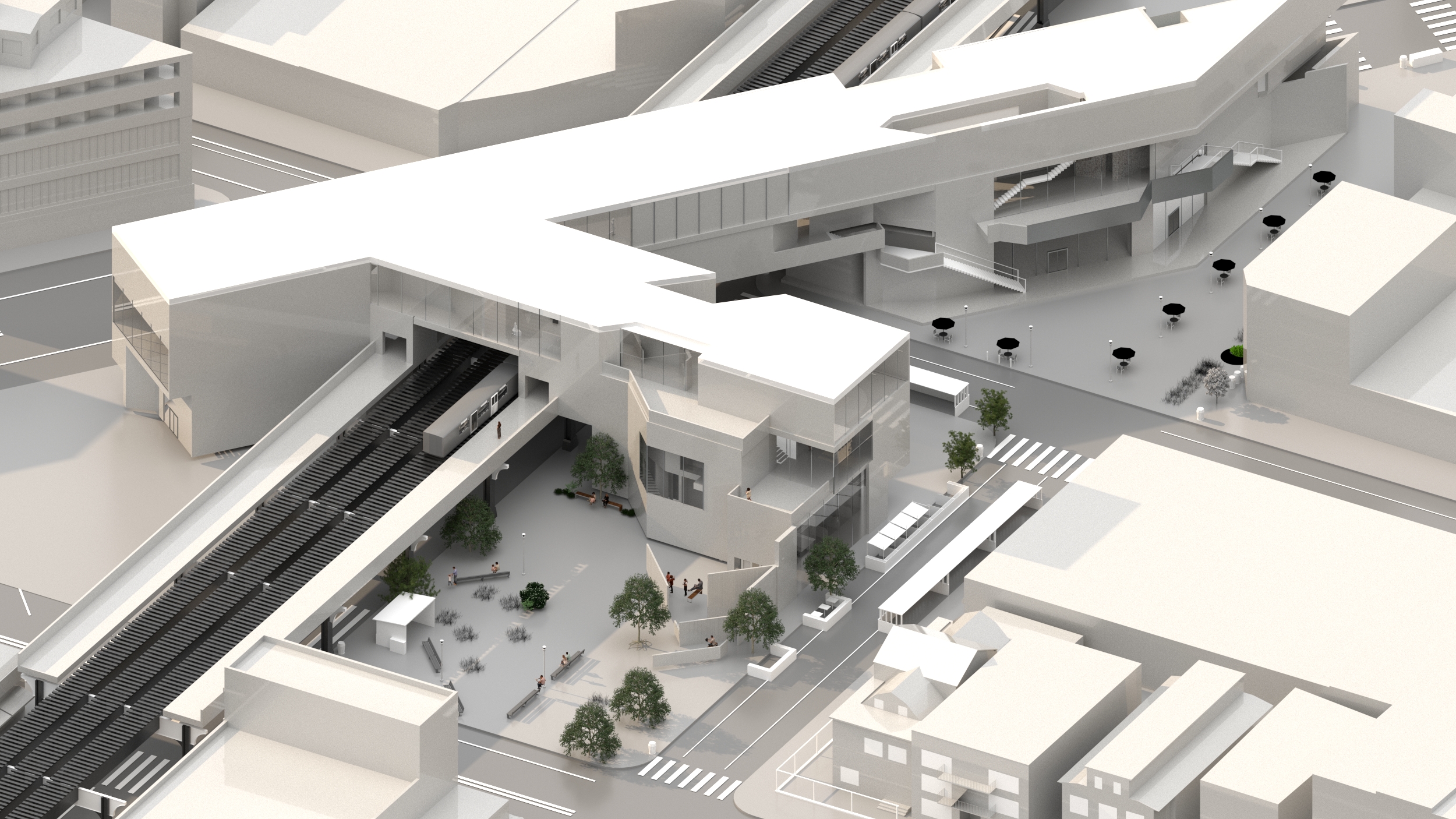 Rendering, Circu-cation
Section Perspective Drawing
Interior View