The Lung

Project collaborators: Han Kuo, Zhanhao Fan
Critic: Bernard Tschumi
Site: Pier i, New York, NY

Fall 2021 / Columbia GSAPP



The Lung is a factory, museum, and purifier of air. Facing various underlying urban disasters, The Lung prepares the city for potential air catastrophes while healing the damage. Spatializing natural and technological processes, the museum demonstrates the cleaning and making of 'air.' The visitor is invited to obtain sensitivity to the so-called 'void' or 'invisible' through the air. The island prioritizes the invisible as the most crucial and blends the infrastructure abstraction to everyday experience.

The Lung acts as a factory for oxygen pre-catastrophe and as an oxygen distribution center during catastrophe time. The air is first compressed and purified during inhaling; then is liquefied to distill oxygen out during absorbing. Finally, the liquid oxygen goes into the reservoir and is ready to be vaporized for later use during exhaling. Three different mechanisms is organized in a circular layout to collect air coming from all directions. Based on all the features of programs, spaces are arranged from outer layer toward the central part.

Mechanism Diagram for Oxygen Production




Spatial Organization and Concept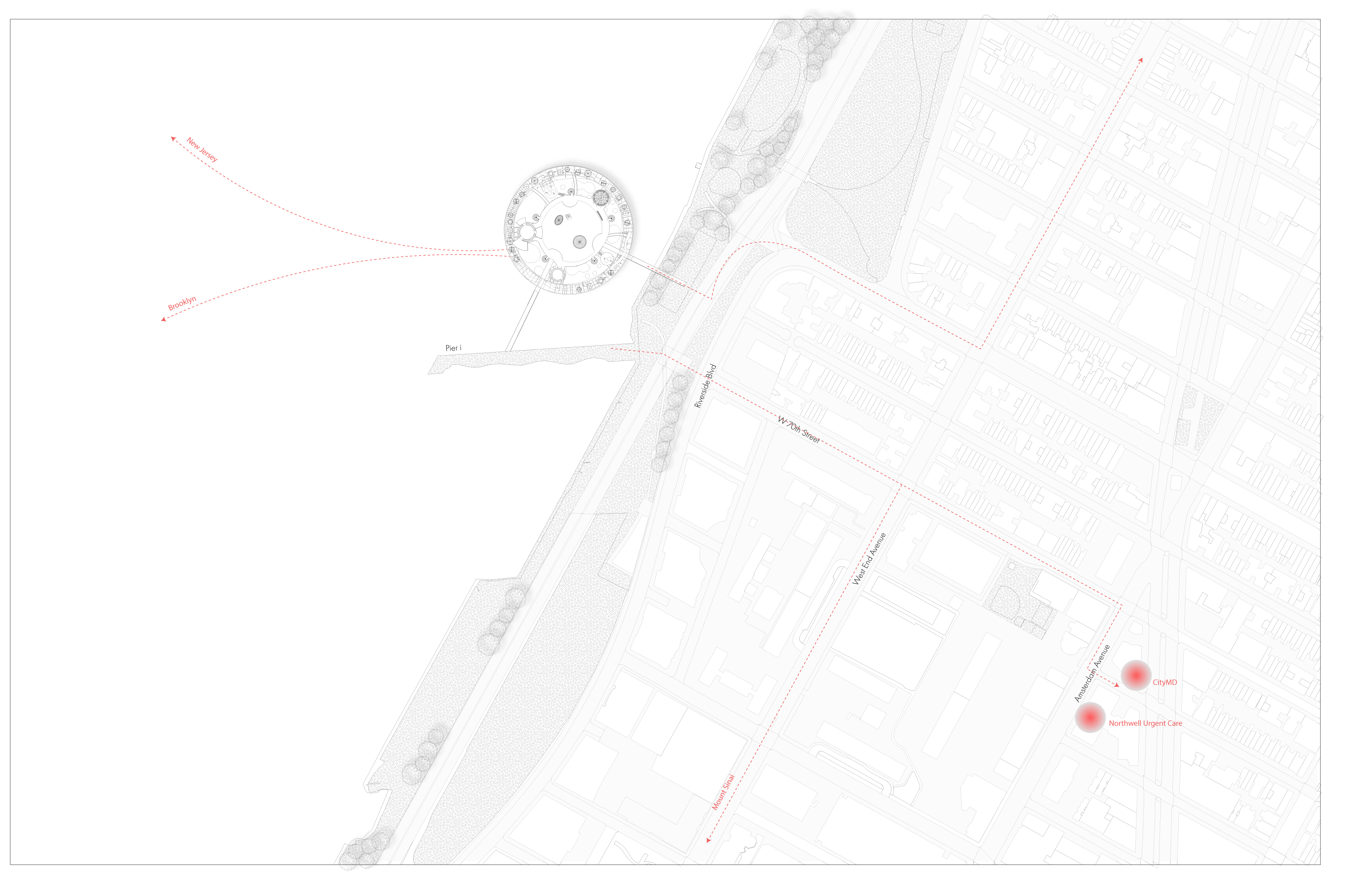 Site Plan, Adjacent to Pier i and Proximity to CityMD and Northwell Urgent Care




Plan, The Lung Isometric Drawing, The Lung


The Lung, Layers of Inhaling, Absorbtion and Exhaling and Structure


Exploded Axonometric Drawing




Expandable Oxygen Reservoir, Structural Detail


Aerial View Rendering, The Lung Renderings